What is STUBE Niedersachsen?
STUBE Niedersachsen is the abbreviated name of the Supplementary Study Programme for Students from Africa, Asia, Latin America and Eastern Europe at Universities in Lower Saxony. STUBE is a development-oriented education programme and offers seminars, workshops and other activities related to global development issues.
STUBE seminars and activities mainly take place at the weekend. They supplement the regular university courses with education on topics related to social, economic and cultural conditions in the students' home countries.
The STUBE programme is practice-oriented, interdisciplinary, intercultural and interreligious.
Most STUBE events are free of charge and travel expenses can be reimbursed under certain conditions.
SCHEDULE: seminars and other events
22.–24. September 2023 | Helmstedt
Ecological sustainability –
How to keep our planet green?
Seminarsprache: englisch
10.–12. November 2023 | Helmstedt
Korruption –
Was tun für mehr Transparenz weltweit?
Seminarsprache: deutsch
>>Online Anmeldung<<
25. November 2023 | online
Berufsvorbereitende Praktikums- und Studien­aufenthalte (BPSA)
Seminarsprache: deutsch / englisch
>>Flyer<<
>>Online Anmeldung<<
BLOG: Holiday Academy
STUBE Fachakademie Helgoland 18.-23.8.2019
"Eine Insel entdecken: wie nachhaltig ist Helgoland?"
>> zum BLOG <<
What the STUBE programme offers
Weekend seminars, study days, excursions, courses during semester breaks, workshops and evening events on development-related topics
Support for individual students' development-related activities at their universities or within university communities
Financial support for vocationally relevant internship and study visits in international students' home countries (BPSA)
Training for intercultural and country-specific assignments
Orientation regarding a return to the home country and making a living there
Follow-up contact and alumni projects with former participants of the STUBE programme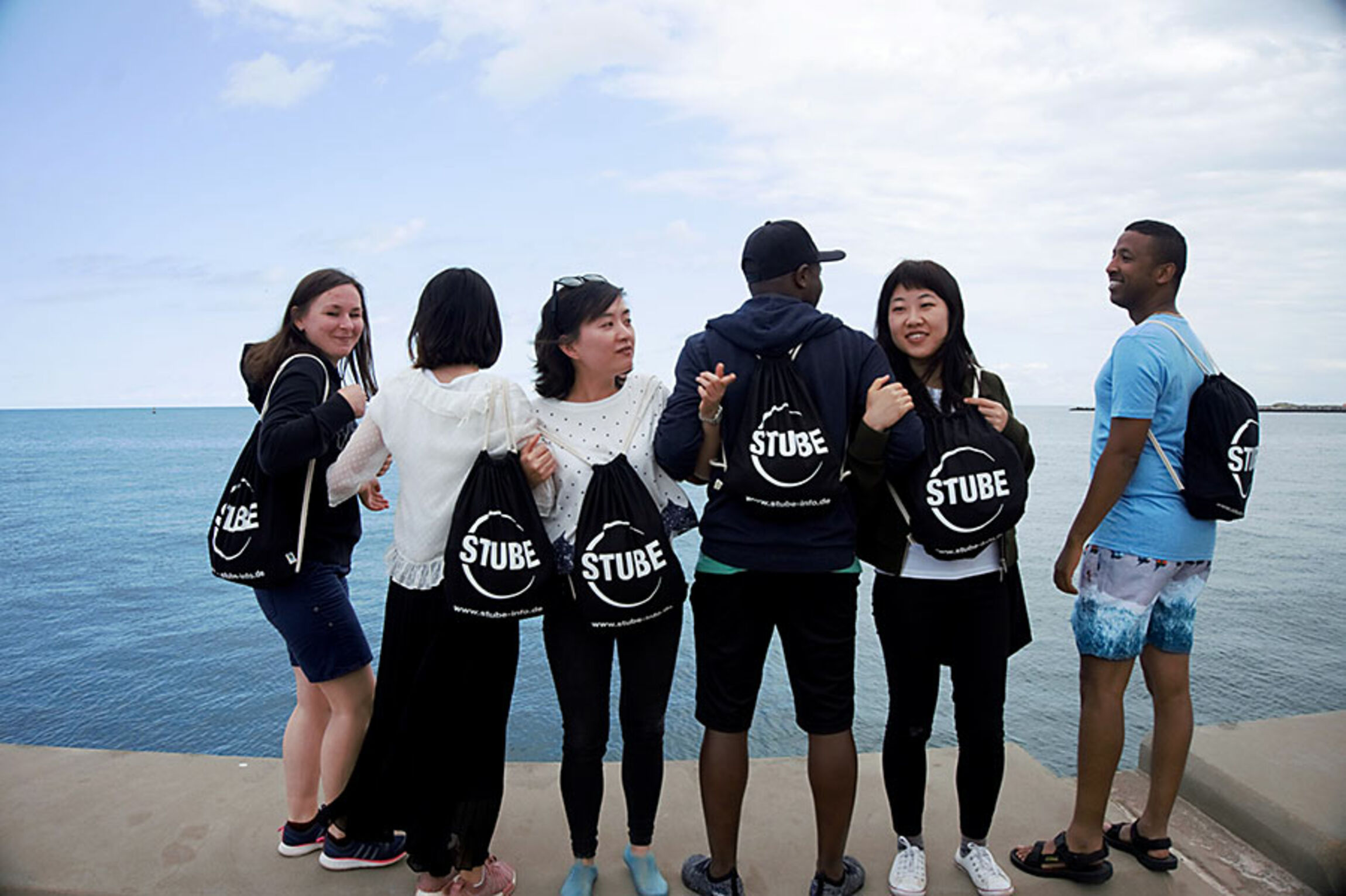 Bild: KED/STUBE Niedersachsen
BPSA programme
The BPSA programme offers financial support for a development and career oriented research in the home country for students from Africa, Asia, Latin America and Eastern Europe, regardless of whether or not they intend to return to that country in the long term.
The programme for vocationally relevant internship and study visits (in German: Berufsvorbereitende Praktikums- und Studienaufenthalte – abbreviated BPSA) is coordinated by Brot für die Welt ("Bread for the World"), a development and relief agency instigated by the Protestant churches in Germany. The motto behind that work is "justice for the poor".
BPSA support serves to encourage specialised learning and achieving goals related to the subject of study. Furthermore, it encourages networking in the home country after having been away for a long time and it facilitates connecting study contents to practical experience in the field of global development policies.